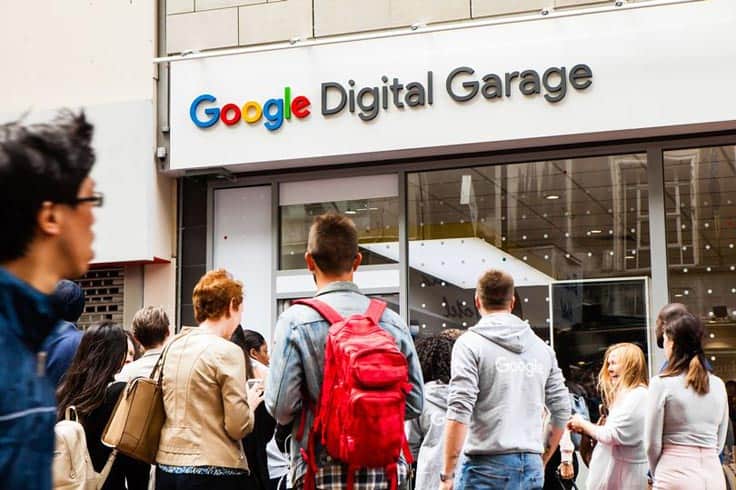 The Brief
Reach Solutions and its Birmingham newsbrands embarked on a partnership with Google to promote Google's Digital Garage when it was based in the city.
Our Solution
The Birmingham advertising and editorial teams formulated a media plan for Google that ensured its message reached the right people, in the right areas, at the right times.
Our Reach
Capturing potential attendees at all stages of the customer journey and across multiple platforms, Google's campaign is a great example of how our products and platforms can be used to successfully reach the heart of local communities, inspiring them to take action.
Results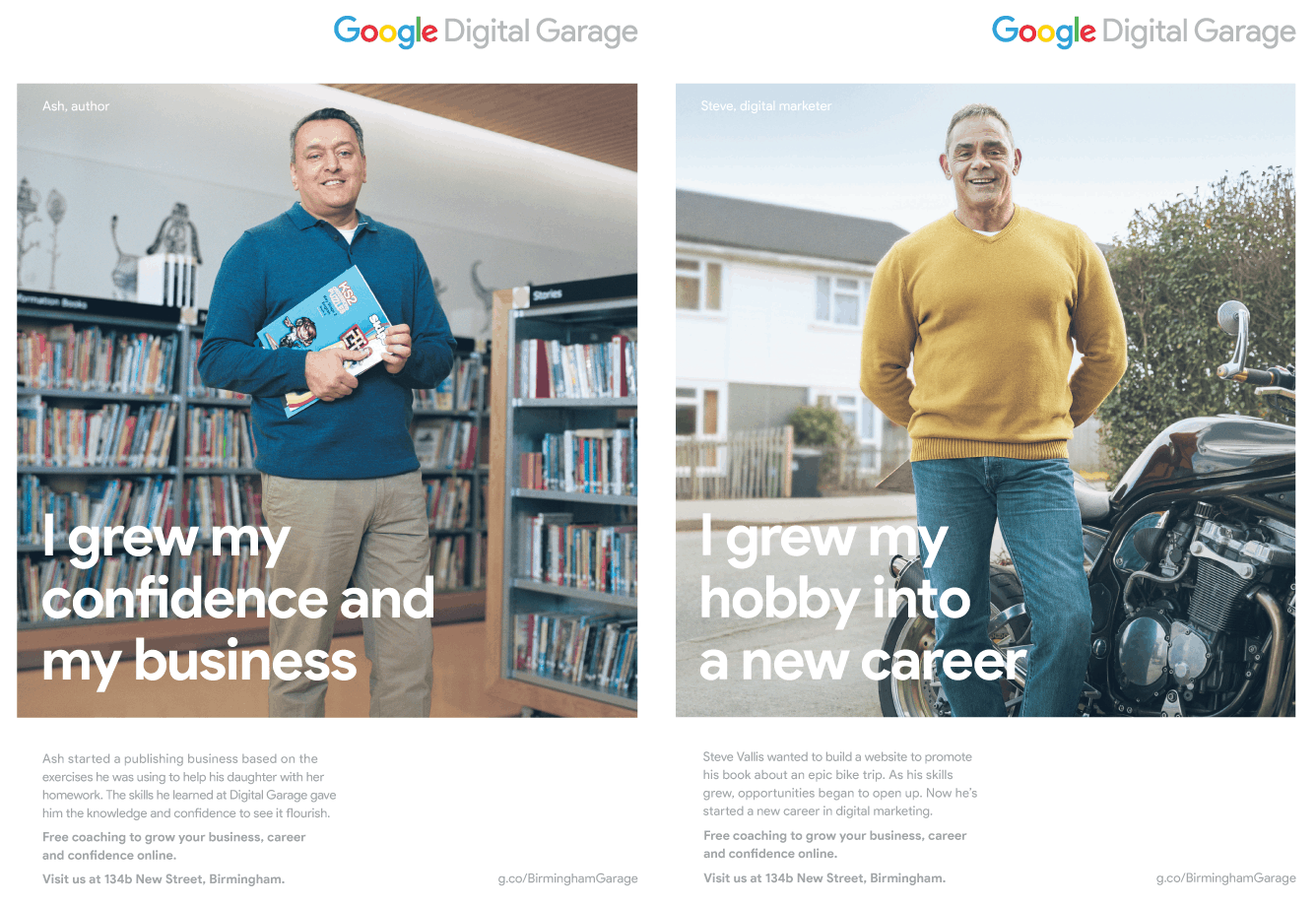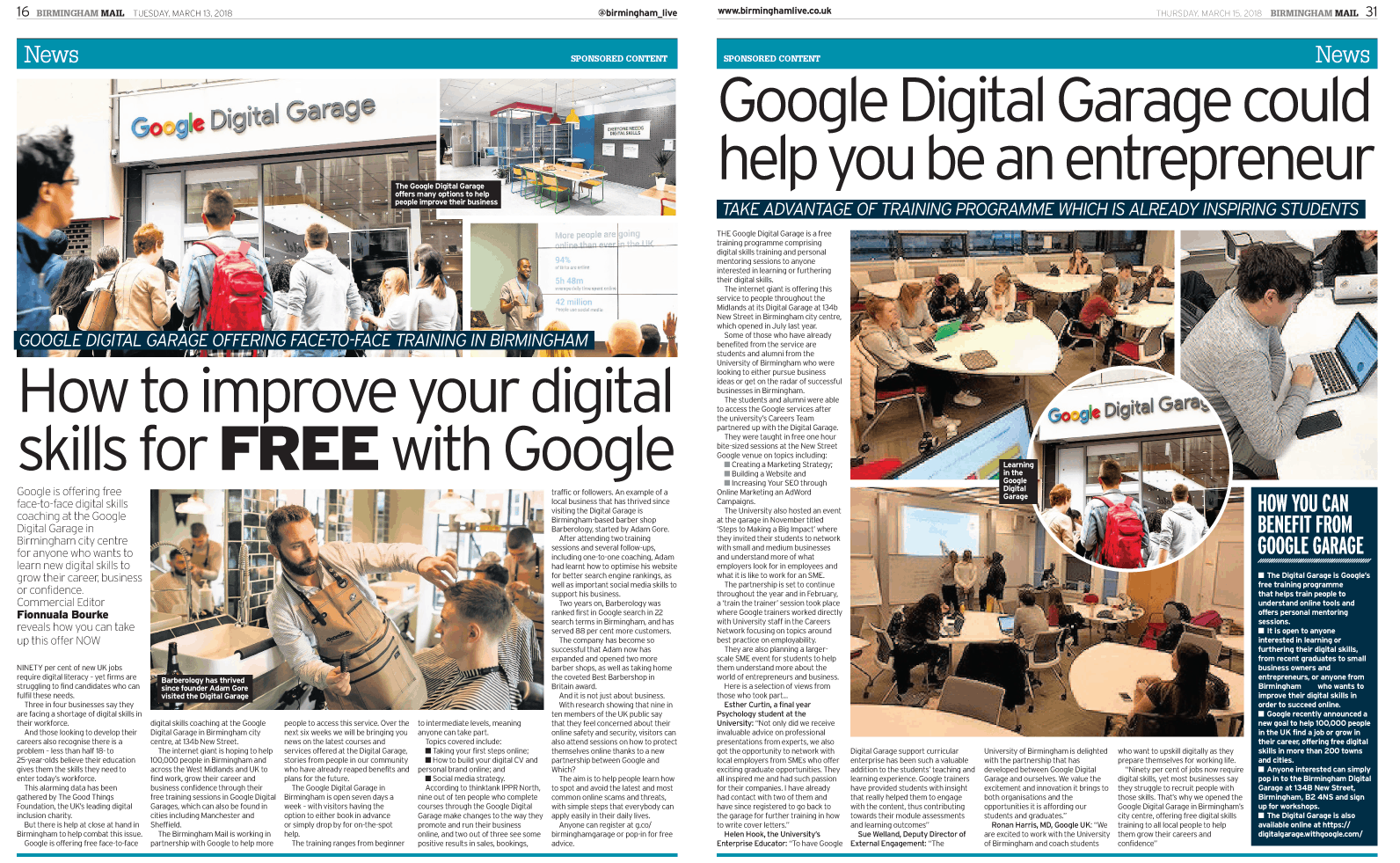 Google wished to spread the story of how the Google Digital Garage has helped transform the lives of local people and businesses in Birmingham.
Crucial to Google's approach was to ensure it reached the core communities in and around the Greater Birmingham area. Despite being a huge global brand, Google recognised that the Birmingham Mail and the Birmingham Live website were the best way of communicating its message to local people and businesses.
Main Solutions Used